Welcome to SGCOLO!
Our Singapore colocation and managed datacenter services are strategically located at our three state-of-the-art datacenters in Singapore: Equinix Singapore, Telin Singapore & M1 Singapore .
By placing your hardware equipment in our Singapore datacenters, you could immediately leverage on our established network peering within Asia, thereby enjoy the high performance traffic within the region. If you choose to engage us for our professional Managed Services, our qualified system & network engineers will help you to look after your infrastructure round-the-clock and mitigate any potential incidents before it becomes detrimental.

You may schedule a datacenter tour with us to find out more about our facilities and our service offerings.
About SGCOLO
SecureAX is the team behind SGCOLO. With the team having more than a decade of experience in the hosting industry, SGCOLO provides the best Singapore colocation & datacenter services.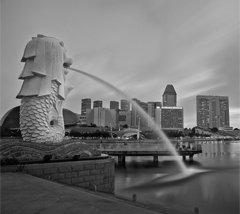 Managed Services
From receiving, mounting and commissioning your equipment sent to our Singapore datacenters, we extend our holistic solution to fully managed hardware & software services, to keep you focused in your core business.