SGCOLO Datacenters
Presently SGCOLO has footprint in three world-class datacenters in Singapore, namely Equinix Singapore, Telin Singapore and M1 Singapore. The general features of the datacenters are as follow:
Multihomed Redundant International & Regional Bandwidth
Massive pool of bandwidth is available for interconnection and distribution globally, and enhanced routing within Asia.
Stringent Security Control
Premises are protected by security patrols, intruder alarm, 24x7 CCTV monitoring and access card system
Reliable Facility
Raised-floor, climate control, fire-suppression system, DECAM system, Uninterrupted Power Supply (UPS) systems and standby power generators.

Cages, Suites or Cabinets
Depending on the level of physical security and power usage required, dedicated cages, suites or cabinets can be arranged.
International Standards Compliance
Our facilities meet the stringent global standards and practices.

The map below shows our datacenter locations in Singapore: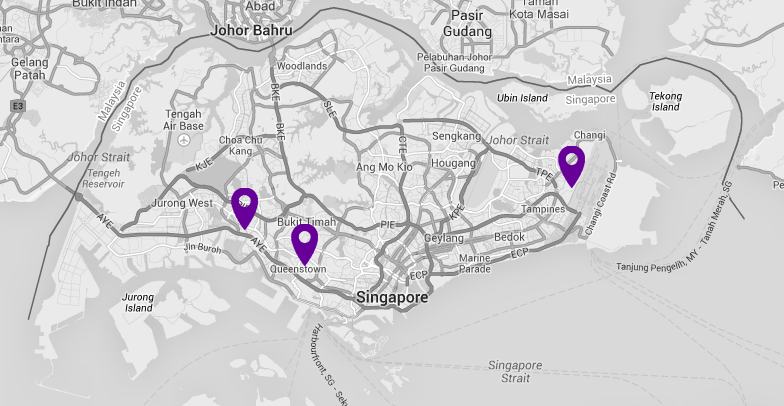 You may schedule a datacenter tour with us to find out more about our facilities and our service offerings.